ARROW ANIMAL HOSPITAL


Arrow Animal Hospital has been serving San Dimas since 1970. We have grown through the years and we're excited about our 6300 square foot state-of-the-art facility to bring the highest quality of animal care. Take a look inside Arrow Animal Hospital.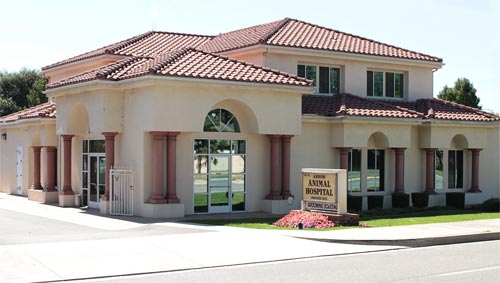 Dr. Vinod Jayani (Patel), DVM has been giving pet care for more than 25 years in the San Dimas area. Technology has aided in extending your pet's life and we have embraced these new diagnostic techniques and state-of-the-art equipment. Combined with Dr. Patel's vast diagnostic experience and advanced laboratory testing gives him insight into your dog's or cat's health. As a full service pet hospital we offer laser surgical, treatment and therapeutic procedures. This is easier on your pet to recover when surgery is necessary.



As a community service we are pleased to offer a
free first exam
for any cat or dog adopted from any animal shelter, Humane Society or pet rescue within 5 days.

We know how much your pet means to your family. We understand the trust our clients have placed in us for 25 years for their pet's care. Our commitment is to advise and guide you to know what you can do for your pet's longer and healthier life. When medical care is needed Dr. Patel can offer all available options including referrals to specialists. From birth to your pet's geriatric years we'll always be available as your dog and cat animal hospital.


Some of our services:

Internal Medicine
Surgery
Laser Surgery
Spay/Neutering
X-Rays
Dentistry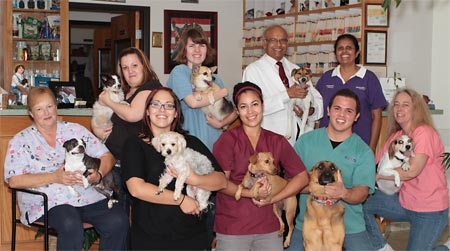 These are the people who will greet you and care for your pet at each visit. Get to know our staff.

"Thanks, again, for all you do for Natalie. She is much healthier because of you and your care for her."
—Gary, Connie & Natalie A.